Advisory Council
Krishna Rajan has over 30 years' experience in the IT/Software and Financial Services industry. He is currently an Independent Consultant specializing in the areas of Quality Assurance, Agile & DevOps, Leadership & People Development, Sourcing & Vendor Management, Risk Management & Governance. He has worked in multiple Leadership roles for Fortune 100 companies in India, UK & USA. Krishna has the experience of building best-in-class COE's in niche testing areas such as Digital & Mobile application testing, Test Automation, Performance Engineering and Data Analytics. Krishna is a Certified Information Systems Auditor (CISA) and a Certified Corporate Independent Director.
Love to hack to help businesses across the globe (Certified ethical hacker, but I had skills since 16) Most people think that I am only great at security testing and that's not true. I test across functional (I find non-obvious bugs), usability, UI / UX, front-end performance and more I love traveling across the world, that's a lifestyle for me apart from being passionate software tester. Also, when I travel around the globe, I meet testers and discuss testing. # I am a great HUGGER! Beware 😉 I love to connect with people and learn from them while I share my knowledge unconditionally I am super talkative. Don't mind!
I have served the software industry as a technology geek, developer and DevOps enthusiast. I have contributed to open source tools like Chef. Innovation and the thirst to keep learning are what define me. I live mypassion for technology by running my own startup Crevise Technologies, which is focused on solving complex tech problems. I love to travel, read, write and am a mother to two boys.
For the past 18+ years, Savinder Puri has been helping Enterprises across industry verticals to strategize and drive successful business transformations, leveraging cutting edge technologies. Savinder is a recognized figure in the DevOps space and has been representing Zensar Technologies in leading industry events. He is a sought after trusted advisor providing valuable insights and thought leadership to Customers and technology partners. A Computer Science engineering graduate from a premium institute in India, Savinder heads Zensar's global DevOps practise. The team specializes in DevOps consulting across the globe, thereby solving business problems, based off technology solutions.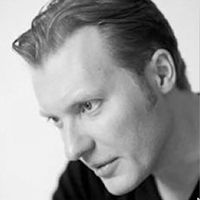 Total 15 years IT experience with 10 years in Project Management
Rich experience in technical consulting
Expertise in onsite-offshore model and handling distributed teams
Master of Science (M.Sc.) in Information Technology, Software Development and Technology from IT University of Copenhagen; Bachelor of Science (B.Sc.), Politics & Administration from Aalborg University
Jacob's experience in the Information Technology spans to over 15 years. He is particularly experienced in providing efficient solutions on complex tasks and he collaborates with business using his economic and technical knowledge. He is skilled in using transferable knowledge and best practices and motivate the project team and create a dynamic environment. He specializes in Project Management, temporary staff augmentation, outsourcing and he has strong technical knowledge with certifications such as PRINCE2, CSM – Scrum Master & Product Owner.
Master of Engineering with 25+ years of professional experience in global software solutions business. Previously worked as a board member & Executive Sponsor of South Africa business of a global IT organization. Expertise in management of global business, profitable turnaround of operations through effective business strategies and building a strong leadership team.
Devesh is the founder and CEO of Cere Labs Pvt. Ltd., a company that is conducting research in the field of Artificial Intelligence since last three years. As a result of this research, a AI platform called Cerescope is built that can convert Dark Data to Structured Data. Devesh has been instrumental in providing the direction and momentum to the ongoing research in his company. He continuously monitors the developments on the global AI landscape with an intention of solving the problems of his neighbourhood. Devesh has co-founded a venture called Smartify Health along with his two co-founders. The vision of Smartify Health is to bring significant enhancement in patient care and efficiency of health delivery through application of the high tech duo of IoT and AI. Devesh has also founded the society Artificial Intelligence Mumbai (AIM) to bring together people interested in AI in Mumbai. AIM seeks to connect students, faculties, researcher, industry workers and decision makers to stimulate the growth of AI industry and research in Mumbai.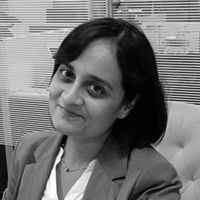 Rajashree Rajadhyax is an entrepreneur, a seasoned IT professional and a performing arts student. She is passionate about technology and performing arts. A post-graduate in computer applications and MBA in Marketing, Rajashree has been a part of both the IT and performing arts industry for more than 15 years.
Rajashree's has in-depth knowledge of IT products and systems used by healthcare organisations. such as Teleradiology, Medical Imaging and Laboratory Information Systems. Rajashree has worked on IoMT protocols and such as DICOM, HL7 and has interfaced many medical equipments like CT, MRI and ECG.
Currently as the Co-founder and COO of Cere Labs her role has been to oversee the operations of the company and drive the business to sustainable and extensive growth. Cere Labs is a Mumbai based company focussed on products and services in the areas of AI such as Machine Learning, Deep Learning and Cognitive computing. Rajashree has shaped a number of AI products and platforms developed at Cere Labs including areas such as computer vision, predictive analysis and cognitive process automation.
Steering Committee